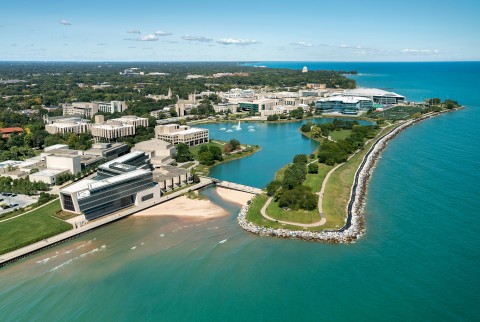 A search committee is formed to find a new vice-president of student affairs.
[ad_1]
Northwestern University announced today, August 10, the formation of a search committee to identify the next Vice President of Student Affairs.
The successful candidate will succeed Julie Payne-Kirchmeier, who is now Indiana University's system-wide vice president for student success. Patricia Lampkin began serving as interim vice president on August 1.
The search committee, which includes students, faculty and staff, is responsible for undertaking the search to identify a list of candidates. Miriam Sherin, Vice Provost for Undergraduate Education and Alice Gabrielle Twight Professor of Learning Sciences, and Kelly Mayo, Dean of the Graduate School, Vice Provost for Graduate Education and Walter and Jennie Bayne Professor of molecular biosciences, will co-chair the committee. WittKieffer was retained to assist the committee.
committee members
Lori D. Barcliff Baptista, Associate Dean of Undergraduate Programs and Counseling, School of Communication
Ordel Brown, Teaching Associate Professor, McCormick School of Engineering and Applied Sciences
Dori-Taylor Carter, undergraduate, class of 2023, Weinberg College of Arts and Sciences; Mellon Mays Undergraduate Scholar; Group Scholar
Mary E. Finn, Associate Dean for Undergraduate Academic Affairs, Weinberg College of Arts and Sciences
Carlos M. Gonzalez, Executive Director, Residential Services, Student Affairs
Priya Harjani, Associate Vice President and Assistant General Counsel
Jason Hegelmeyer, undergraduate student, class of 2023, Weinberg College of Arts and Sciences; President, Student Associate Government
Daviree Velázquez Phillip, Executive Director, Campus & Community Inclusion, Student Affairs
Sandra Sanguino, Senior Associate Dean for Medical Education, Feinberg School of Medicine
Samantha Schroth, 6th Year MD/PhD Candidate, Medical Science Education Program, The Graduate School and Feinberg School of Medicine
Regan Thomson, Professor of Chemistry, Weinberg School of Arts and Sciences; President-elect Senate of the Faculty
The committee will begin its work immediately and engage the University community to obtain feedback on the desired qualities and experience of the Vice President, understand the needs of the community, and solicit applications from potential candidates for the position. Members of the academic community are invited to provide feedback, submit questions, and recommend candidates by contacting the search committee at [email protected]
The committee will be comprised of Provost Office staff Laura Cardimen, Program Coordinator; Roma Khanna, Associate Provost for Strategy and Policy; and Mearah Quinn-Brauner, senior director of strategy and policy.
[ad_2]
Source link