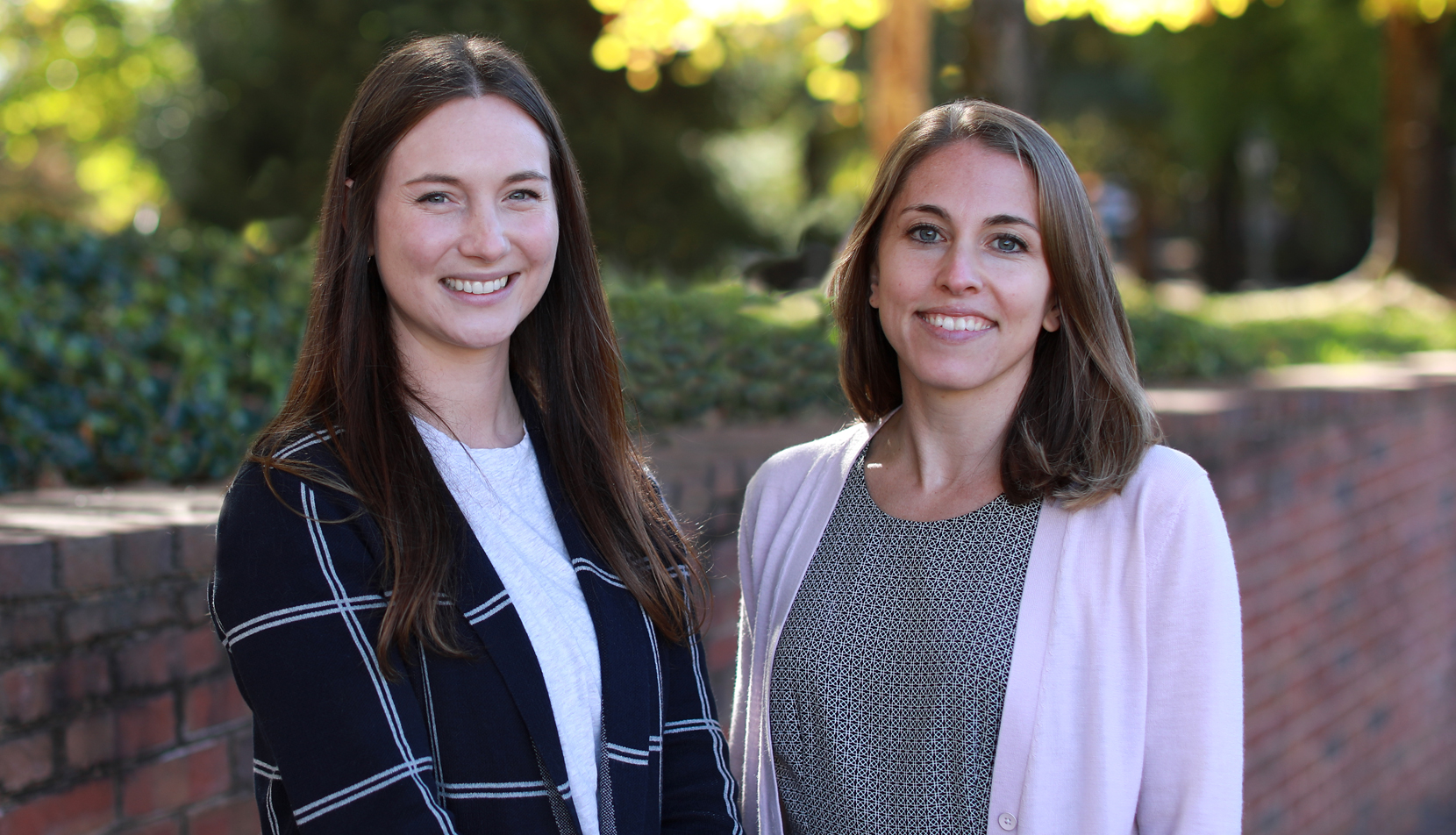 Director, Coordinator Join the Office of Student Affairs
Two new additions to the Office of Student Affairs will enhance the student experience at the University of Virginia School of Law.
Megan Durkee '15, a former public defender, has joined as director of student affairs, while Savannah Ourednik is the student affairs coordinator, a newly created position.
Durkee will mentor and work with students and student organizations under the supervision of Sarah Davies '91, Associate Dean of Student Affairs.
Durkee served four years in the Federal Public Defender's Office for the Eastern District of Virginia. She worked for U.S. Judge Arenda L. Wright Allen of the Eastern District of Virginia for two years.
"I'm excited about academia because I really enjoyed being a student," Durkee said, "and I really wanted to go back to an environment where the focus is on learning and where my role would be to work with students and to supervise them.
As the COVID-19 pandemic subsides, she said she anticipates the Office of Student Affairs will host more community-building programs "and really help students think about not just how they want to use their time in law school, but how they want to become lawyers. once they graduate. »
At UVA Law, Durkee received the Herbert Kramer/Herbert Bangel Community Service Award, the Claire Corcoran Award for Public Service, and the Doris Buffett Fellowship. She served on the editorial board of the Virginia Law Review, as chair of Child Advocacy, Research and Education, and was a Law and Public Service Program Fellow and Mentor.
She earned a bachelor's degree from AVU in economics and political and social thought.
Ourednik, who also joins the department, will help student organizations with event planning, including room reservations and refunds. She will use surveys to gather feedback on event programming, participate in major events such as orientation and graduation, and train student organization leaders.
A native of Charlottesville, she previously worked as a claims resolution specialist at Elephant Insurance and as an elementary school teacher and interventionist at Henrico County Public Schools.
"That was probably my favorite part of teaching — working with students, building those relationships, and playing that kind of supportive role," she said.
Ourednik earned a bachelor's degree in early elementary education and a master's degree in elementary education teaching from Virginia Commonwealth University.
"I'm very excited to have Megan and Savannah joining the student affairs team," Davies said. "I know we will build on the teaching experience they both have as we expand our support program for student organizations and individual students dealing with personal, professional and academic issues. »