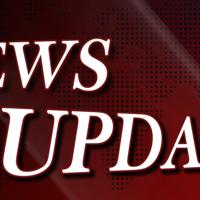 Student Affairs Hosts Four-Part Activism and Advocacy Series at GU | News
Gonzaga University's Diversity, Inclusion, Community and Equity (DICE) program is partnering with GU's student affairs departments to host a four-part series of events titled Advocacy and Activism.
According to Joan Iva Fawcett, Assistant Dean of DICE, these programs were designed to help students stay in touch with their activist roots and provide them with the knowledge they need to be successful no matter what they choose to advocate for.
While Fawcett says the series would be more beneficial if all four parts were followed, each section is also designed to stand on its own.
Fawcett explained that the initial goal was to be proactive in helping all students have the resources they need if they choose to get involved in campus activism.
"Activism is very popular and fluid, so trying to give it some structure is a bit of an oxymoron," Fawcett said. "But prolonged activism and effective activism are really organized; there is a form and a structure taking place. "
The first in the four-part series focused on the history of student movements. Fawcett and Matthew Lamsma, the Dean of Student Engagement, moderated the event and discussed student movements nationwide and their relationship to GU's own movements.
Lamsma said the conversation mostly revolved around the Black Lives Matter movement and the racial inclusion protests that have occurred in GU.
"The hope is that a series of programs like this gives context and a story so that we maybe don't lose that story and that tale of what activism has and hasn't been able to accomplish at. GU, "Lamsma said.
In addition to learning more about the story, Lamsma said her biggest hope for the series is for students to come away confident in their ability to stand up for what they believe in and maneuver through complex systems in order to push. to change.
The second event focused on how to effect organizational change.
Hosted by Kirsten Bohlen, Program Coordinator for the Payne Center for Leadership Development, the event touched on what Fawcett described as the "theoretical underpinnings" for identifying who is in charge and how to engage with them.
This event was not as crowded as the first, which Fawcett attributes to the event focusing on a more philosophical type of advocacy than concrete action.
The third event will take place on October 27 from noon to 12:50 p.m., and will focus on shared governance and university structures.
The moderators of this event, Payne Center Director Pam Alvarado and Center for Student Involvement Program Coordinator Shaun Holloway, will examine how to identify who to contact at GU for various activism and advocacy purposes.
"There is a tendency to always run to the president for everything, big or small, and I think one of the takeaways, hopefully, of all series is the principle of subsidiarity," Fawcett said. "Go to the person, department or group that has the most authority or influence over what you want to change. "
This part of the series will help students describe the history of some specific activist events that have occurred in GU.
Alvarado and Holloway will explain what attempts were made, who was contacted, and what the conversations looked like, along with the results.
Taking place on November 8 from 5 p.m. to 5:50 p.m., the fourth and final part of the series will cover what militant burnout is and how to engage in proper personal care in order to recover from it.
Program Manager for Intercultural Development at DICE SR Gibson and Case Manager for the Center for Cura Personalis Chad Little will open a dialogue on how to identify what burnout looks like, how to work to prevent it and how to take care of it. not only from the community but also oneself.
Fawcett made it clear that there is a significant difference between being an activist and a supporter, and activism often has a huge impact on people.
"Activism is really a persistent, repeated, enduring sort of thing, as opposed to liking a social media post… it's hard work to disrupt the status quo," Fawcett said.
Series information flyers and the full DICE semester calendar are available at the UMEC office in Room 215 of the John J. Hemmingson Center.
Emmalee Appel is editor-in-chief. Follow them on Twitter: @emm_appel.