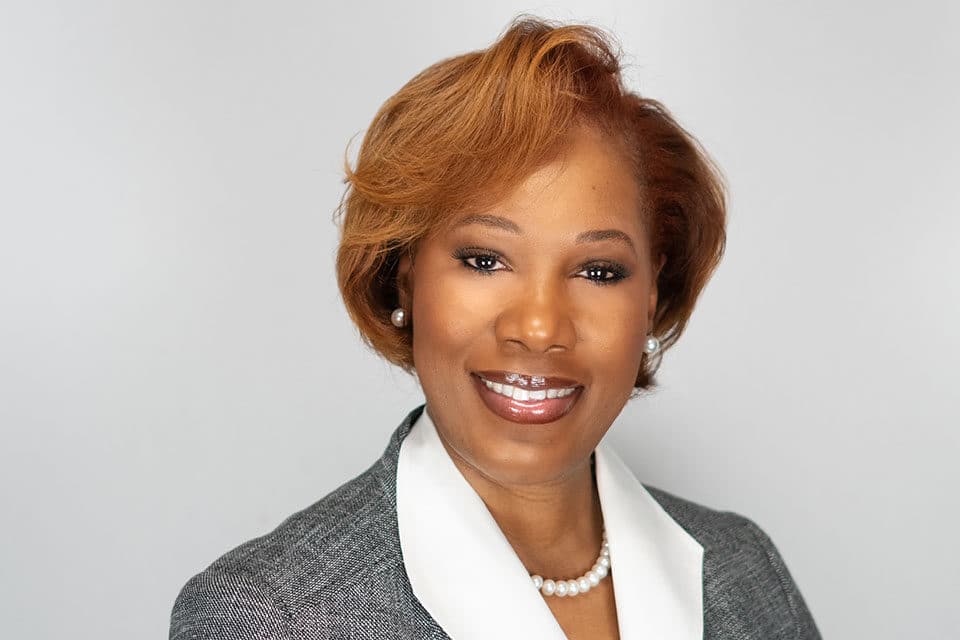 Students Welcome New Vice President of Student Affairs, Dr. Letizia Gambrell-Boone – Mosaic
By: Lindsay Martin | Personal editor
Salute students and faculty have seen many new faces on campus throughout this year, but one of the most significant new faces is that of our new Vice President of Student Affairs, Dr. Letizia Gambrell-Boone. After a brief pause in Mosaic's Salve Spotlight, our Spotlight for February and Black History Month is none other than Dr. Gambrell-Boone herself.
A native of Columbia, South Carolina, Dr. Gambrell-Boone attended Hampton University in Virginia, where she earned her bachelor's degree in marketing and a master's degree in counseling with a focus on college student development. She also earned her Doctor of Education in Higher Education Administration from George Washington University in Washington, DC.
Dr. Gambrell-Boone has several years of experience in higher education, so when I asked her what brought her here to Salve, she said our mission "aligns closely" with her personal values. Our mission is indeed an integral part of the Salve experience for students and faculty members, and Dr. Gambrell-Boone says she is "excited about the opportunity to demonstrate our commitment to our mission through the student experience".
She clearly enjoys working with students to help them reach their full potential. She says she is more passionate about "authentic self-expression" and believes that "every person was uniquely created, is shaped by our life experiences, and has a desire to be seen and heard." At a time when mental health advocacy is at the forefront of many discussions, these words are uplifting and inspiring.
It's no secret that Salve's student population is predominantly white; however, most can agree that cultural diversity is crucial to our learning environment and our learning outcomes. Admissions counselors and administrators work hard to "expand their network," as Dr. Gambrell-Boone puts it, "by attracting more racially diverse students who are committed to Salve's mission and values."
Dr. Sami Nassim and Rose Albert from our Office of Multicultural Programs and Retention have done a tremendous job increasing diversity awareness, opportunities for dialogue, and support for both our minority students and the community. Salve as a whole with events such as Multicultural Education Week, inclusive book clubs, living learning residential communities, mentorship programs, retreats and workshops. Multicultural Education Week, very popular in the community, takes place from February 28 to March 4 this semester. Be sure to check it out!
Dr. Gambrell-Boone believes that we "all benefit from honoring the intersectionality of our students' lived experiences, including intersecting identities that are seen – such as race and ethnicity – and those that are invisible – such as ability. or gender identity.
As we come to the end of Black History Month, I also wanted to ask Dr. Gambrell-Boone why this month is important to her, as black Americans have unfortunately faced – and continue to face – challenges of all kinds throughout their lives.
"When it was established," Dr. Gambrell-Boone told me eloquently, "Black History Month was a way to honor the sacrifice of black Americans despite what seemed like insurmountable resistance. With relentless persistence, black Americans have succeeded in innovation, sport and social justice. Today, Black History Month provides an opportunity for Americans to continue to honor the accomplishments, struggles, and compelling stories of Black Americans throughout history.
Black History Month may be a designated time to celebrate the historic accomplishments of Black Americans, but it goes without saying that it's important that we honor and celebrate them not just this month, but every month. While our Salve community may need more cultural diversity, it is important that we all recognize this and continue to uphold our mission to the best of our abilities, "to welcome everyone and have compassion as we work for a world that is harmonious, just and merciful.
We are so happy that Dr. Gambrell-Boone has joined our community, but perhaps no one is more excited than her. She looks forward to "working together to provide the best human experience for students." She is student-focused and she is sure to make many important contributions to our student-centered community for the remainder of this semester and for semesters to come.